You are visiting globalshift.co.uk - copyright © 2009 to 2017 All rights reserved Home | Terms of use | Datafiles | Contact us
Globalshift Limited - admin@globalshift.co.uk Globalshift.co.uk is as up-to-date as possible but some information may not be the most recent available
Land area (sq kms)
Oil prod (000s b/d)
Gas prod (bcm/yr)
Oil cons (000s b/d)
Gas cons (bcm/yr)
More numbers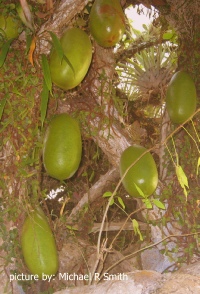 The Caribbean Netherlands comprise 3 special municipalities of the Netherlands in the Caribbean Sea (the islands of Bonaire, Sint Eustatius, and Saba) also known as the BES islands. They gained their current status as the Caribbean Netherlands in 2010 following dissolution of the Netherlands Antilles.
Bonaire (including the islet of Klein Bonaire) is one of the ABC islands (with Aruba and Curacao) in the Leeward Antilles near to the coast of Venezuela. Sint Eustatius and Saba are in the main Lesser Antilles group and lie south of Sint Maarten and north of Saint Kitts and Nevis.
Bonaire was inhabited by Arawaks (Caquetio Indians) when the Spanish arrived in 1499. In 1515 the natives were forcibly deported to work as slaves in Hispaniola. The Dutch took over in 1636 and the island became a plantation of the Dutch West India Company after 1678.
After a brief period of rule by the UK the ABC islands were returned to the Netherlands in 1814. The smaller Saba and Sint Eustatius in the Lesser Antilles were included under the same administrative group in 1816 and 1636 respectively.
Bonaire is a coral reef cored by a relatively young volcano. Saba and Sint Eustatius are also both dormant volcanoes.
The geology of all the islands is not suitable for the generation and accumulation of commercial volumes of oil and gas. Thus the Caribbean Netherlands have no identified indigenous oil or gas resources, either onshore or offshore, and Globalshift believes they are unlikely to achieve any production in the future. No exploration wells have ever been drilled in or around any of the islands.
CARIBBEAN NETHERLANDS - Map and National Flag
Buy Excel files - histories and forecasts of production and wells split into any category for all countries and regions
Review files
Capital: Kralendijk
Population: 0.02 million
The municipalities carry the functions normally performed by Dutch municipalities. Executive power rests with the Governing Council of each island headed by a Lieutenant governor. The main democratic body is the island council.
There are no departments of local government responsible for oil and gas resources.
CENTRAL AMERICA
Fruit on a tree